Hi Crafty Friends! What I love about STAMPlorations products is that you can mix and match to your heart's content across the range of different designers. It's exactly what I did for today's butterfly frame card. Have a look at the finished project.
To start with I picked up Shirley's Winged Things, Shery's Trendy Butterflies 2, Deepti's Healing Herbs and my Squares Flexi-Template.
I picked the frame size and created a layout including sentiment and the largest butterfly on my card front. The stamps were picked up with my stamping tool and stamped, after the frame was removed of course.
Next I masked the butterfly and sponged my frame using Miel Izink ink.
Leaving the butterfly masked off, I used one of the herb stamps and Spring Meadow Prism ink to add some greens to my frame.
To finish, I coloured the large butterfly with Mer Du Sud, Petrole and Cassis Izink inks, added some splatters in Cassis and a few small butterflies.
***************
These are the products I used from the
STAMPlorations Shop
to make my cards.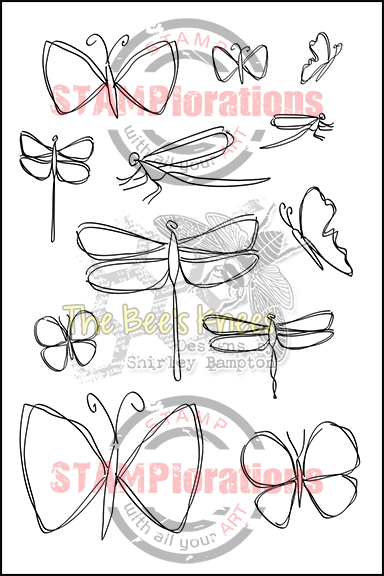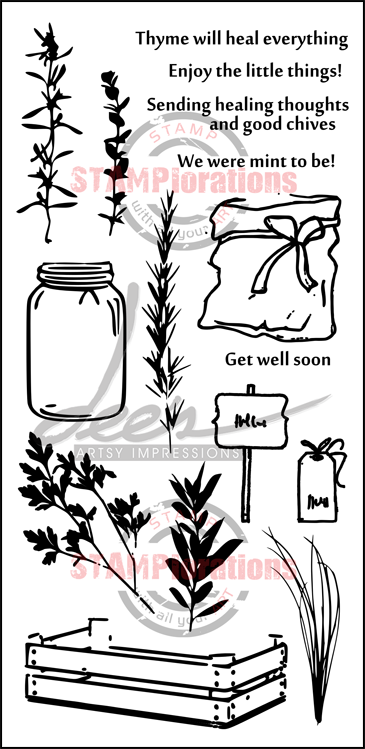 That's it from me for today. Wishing you a lovely week.
hugs
Monika ❤